We had headed out of London for the weekend to enjoy a spot of camping and a few bevies. However, we didn't expect to find ourselves at Gloucester's annual cheese rolling festival!

Absolutely craziness. It's truly an absolute death trap, but incredibly funny to watch.

So English. Running after cheese! Love it.

Crowd issues. A sign on the hike up said: Enter at your own peril.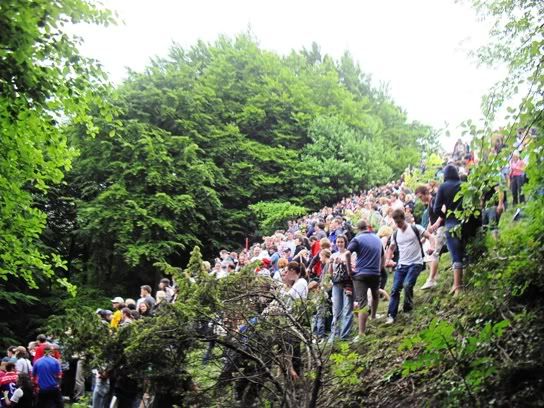 The view, complete with rugby team at the bottom to tackle anyone who makes it...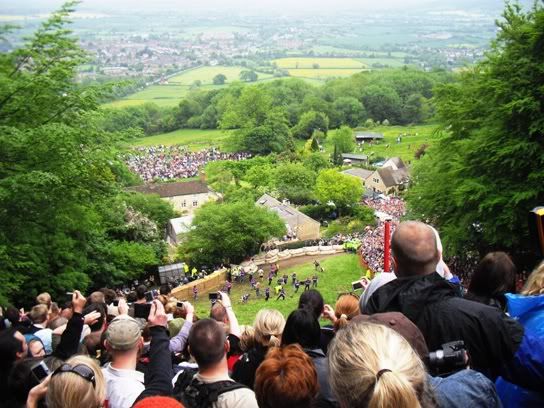 And for your viewing pleasure - a video of the days madness.