But first, we had to dig out our Beast!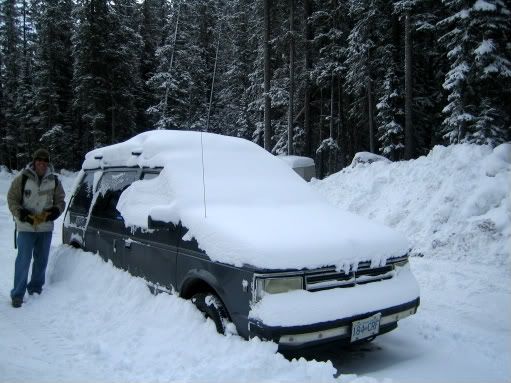 Kicking Horse
. This place is stupidly extreme. Plenty of incredibly steep terrain with incredible views. I was getting the knee shakes most of the day. Didn't really want to catch a rail going down this...
This is the view down the valley - Golden is nestled under the cloud at the back of the pic.


Seriously incredible views.

A quick photo op for me after coming off the ridge in the background. The shadow on the face of the ridge gives you an idea of just how steep this place is...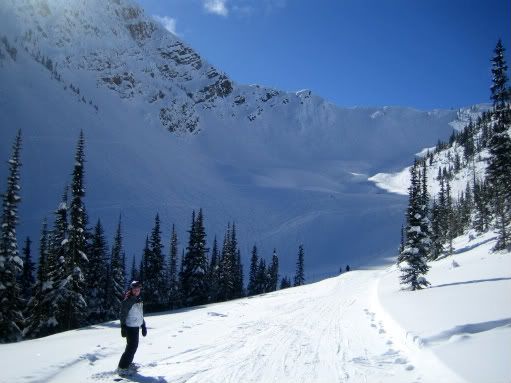 D enjoying the goodness.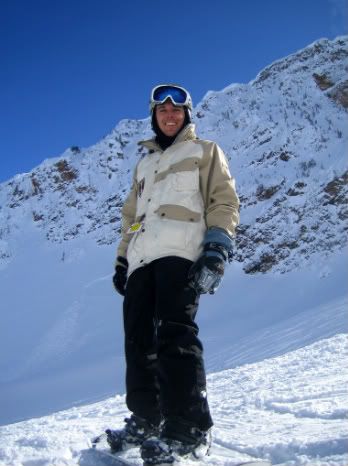 Another big panoramic view - check out the lifty hut on the left!


BANFF HOT SPRINGS

We said farewell to Edwina and Pete in late Feb - they lived in Banff for 3 months with us, but it's back to sunny Australia for them.
Before they left, we had a trip to the
Banff's Hot Springs
. Cool place. You sit in the hot waters of the natural hot spring in the middle of Banff''s National Park, your hair freezes on your head, while underwater your body enjoys the +40 temperatures of the natural hot spring. Turmoil for the internal organs...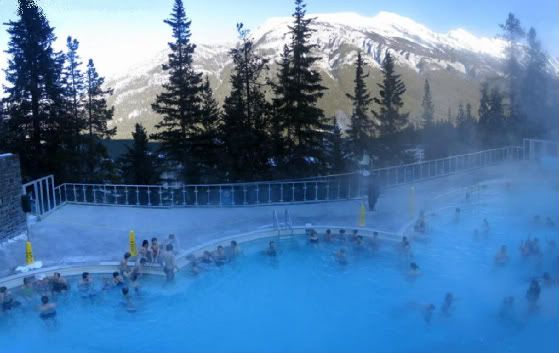 Posing for a quick pic as the steam and the Rockies behind us.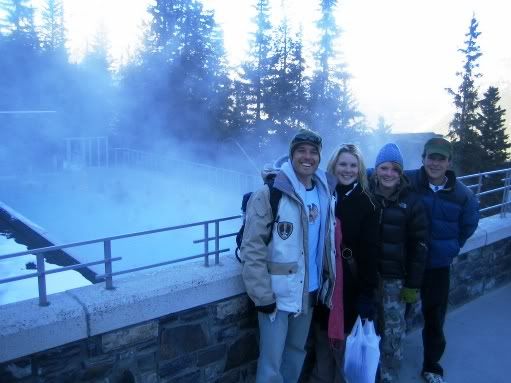 It was great to hang out with Ed and Pete in Canada - have fun back in Oz! For anyone who wants to check out Ed and Pete's amazing journeys, log onto the impressive:

x