With only a few days to enjoy some sun and sea, we choose San Sebastian on Spain's North coast.

Playa de la Concha.


San Sebastian, Spain.
View Larger Map
San Seb is historically a fishing village - which means the foreshore is packed with awesome seafood restaurants, with all sorts of delicious morsels from the deep. Recently, the town has seen the tourist industry take off, but the fisherman still go out every day and repair their nets in the afternoons.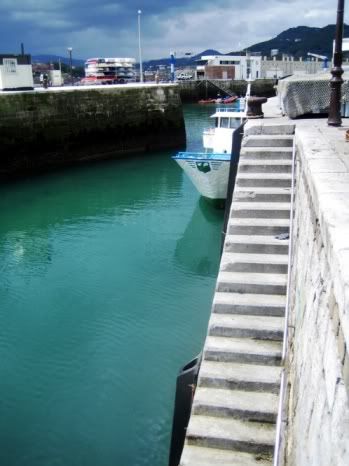 Tapas and Sangria - a winning combo... our first night started out innocently enough in one of San Sebastian's many tapas bars...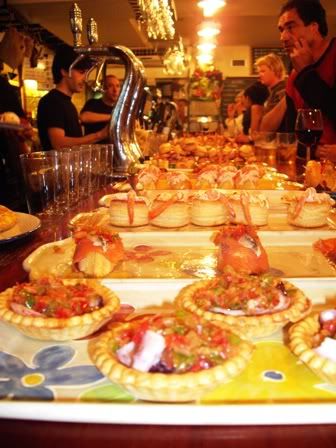 But, as luck would have it, the local girls took a real shine to Dane - and ended up treating us to a great night out - plenty of Sangria flowing! Love the local tips too, they taught us how to haggle in Spanish at the night markets on the way home, ensuring plenty of bargains along the way...
These Spanish girls definitely knew how to party...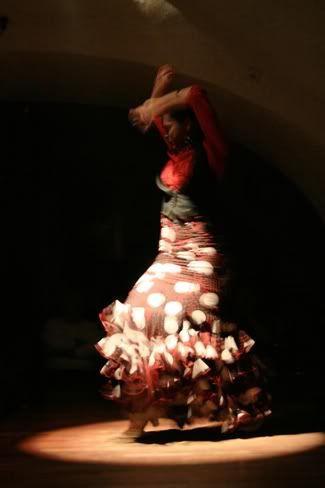 Next morning, only tiny, but we got a couple of waves to freshen up...

There's an old cable car in the town which we took to the top of the surrounding mountains. Expecting a lookout, we were a little surprised to find a fun park, with horsie rides, haunted house, laughing clowns and plenty of chances to win oversized stuffed fluffy animals. But the views were definitely worth it...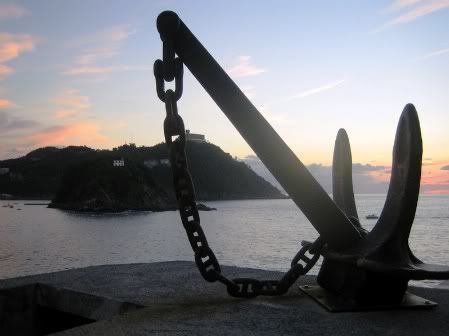 On our last night we wandered down to the foreshore, and were just a tiny but surprised to find thousands of people all in party mode - dressed up and all over the beach and streets. Turns out the San Sebastian Festival was on while we were there - sweet!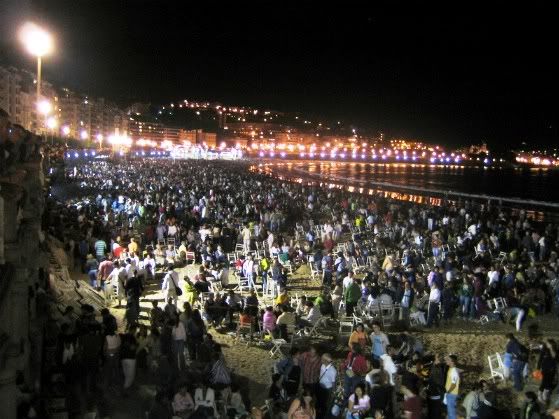 This was nuts. Festival guys had rigged up a two man paper-mache bull, and strapped fireworks to the thing. Panic unfolded as they ran through the crowd, rocketing flares at innocent bystanders...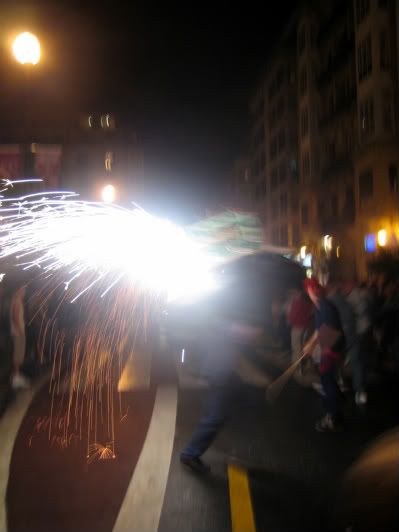 Its supposed to be an imitation of Pamplona's 'Running of the Bulls' - except, of course, the bulls are fake and there are fire crackers!

A crazy, beautiful place.