SUNSHINE SIGHTS
Thought I'd post some Winter shots Dane took during the season.

Sunrise over the Continental Divide - taken from Mount Standish. The Summertime rain that falls on the Continental Divide seperates into three oceans - the Pacific in the West, Arctic to the North and Atlantic to the East. The Divide mountain range also splits the Canadian Provinces of British Columbia and Alberta.
Twilight over the Rockies - the sharpest peak in view is Mount Assiniboine - it's the highest point of the Canadian Rockies...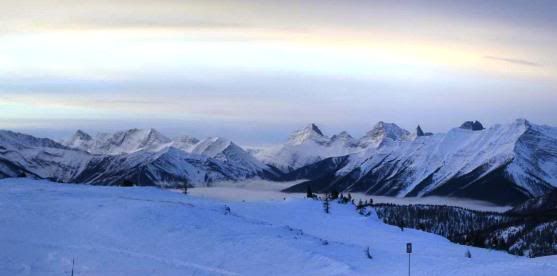 I love this shot. Dane took if from Mount Standish's chairlift. You can see the village in the valley.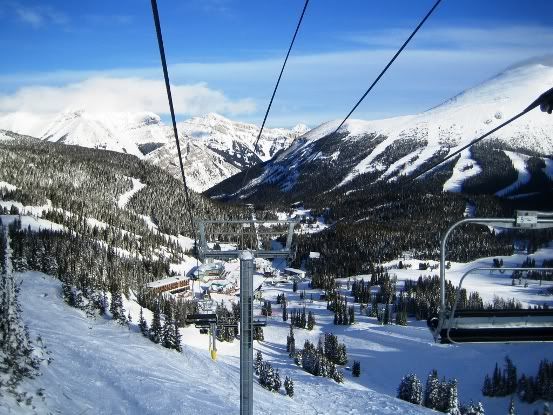 Dane took this photo during the last cold snap - its the inside of Beastie's windscreen showing crazy ice crystal formations!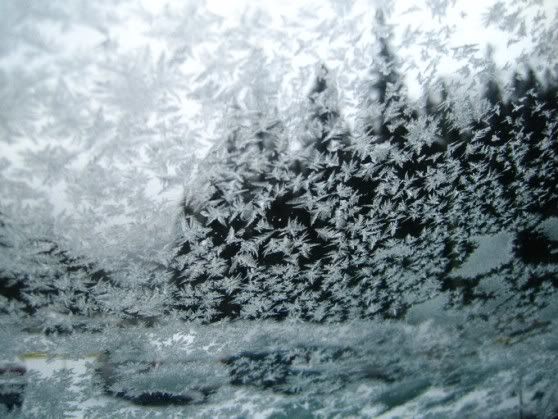 An ice sculpture in Banff...