The Playground...

Welcome to Sunshine Village Ski and Snowboard Resort!

This is our new home. We are lucky enough to be both living and working here. The Resort sits at 7000ft in Banff National Park in the Rockie Mountains, and spans across both British Columbia and Alberta.

Check out the view. And, yes - that's Claudia on the right!



THE CONTINENTAL DIVIDE
(spliting Alberta and British Columbia)

View from the Angel Express Chairlift looking down over Dane's office.

Just to give you an idea of size, the barn on the bottom right holds all the equipment and goodies for the snowboard terrain park.



Dane's Office

(the top shack - on the right) at Mount Standish.



Claudia's Office - the Gondola

Claudia (with mate Amelia) hard at work on the Gondola...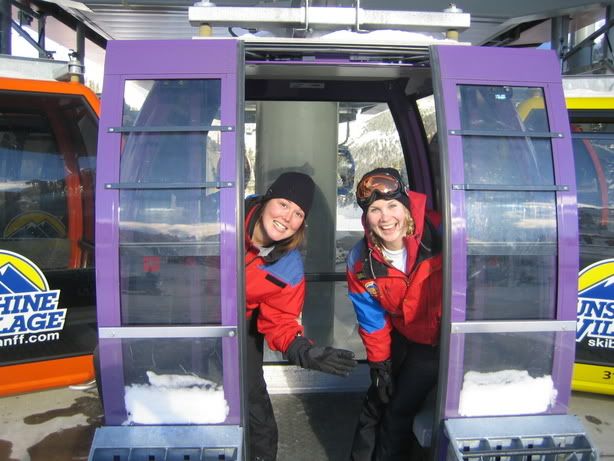 Our House

This is the view from our bedroom window.




Enjoying a ride up on one of the many chairlifts...




Us at home, about to head off to work...