TOWARDS VANCOUVER ISLAND
NANAIMO
We drove from our hostel at Jericho Beach, through North Vancouver, to the Ferry Terminal at Horseshoe Bay. We jumped on the ferry, (Beasty-Van as well) and motored across to Nanaimo, Vancouver Island, about an hour and a half off the West Coast of British Columbia.
We arrived at the Living Forest Oceanside Campsite, just outside Nanaimo - found a spare site, and bedded down in the Beast for the night. Here's the Beast - snuggled safely under the massive Spruce trees.
VANCOUVER to... VANCOUVER ISLAND
We awoke to a perfect day weather wise - for a bike ride to downtown Nanaimo and around the foreshore - fish and chips in the sun at the Marina for lunch.
Back to the campsite around dusk - caught an amazing sunset and twilight from the water's edge as the Nanaimo tide rose.
Campfire tales.....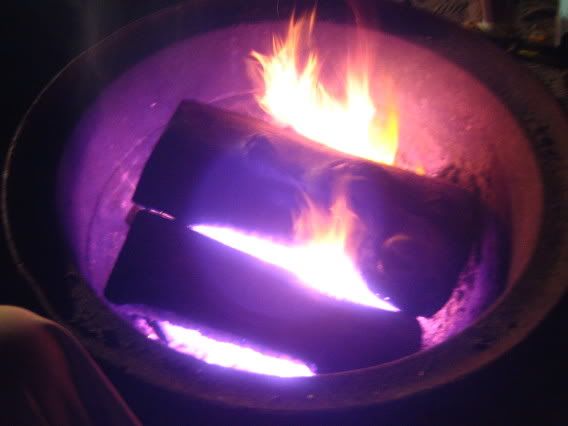 VICTORIA
We packed up our site, piled all into the van, and headed south towards Victoria (British Columbia's Capital and 2nd most populated city - behind Vancouver). A beautiful drive through Autumn (Fall!?!) trees, weaving through the red, orange and yellow foliage. We stopped to view the painted street murals at a little town Chemainus (outside Duncan), and arrived in Victoria in the late afternoon.
The Victorian Harbourside view....
Victoria yielded an impressive surprise, as we had both anticipated Canberra-style boredom, but were treated to a beautiful and pretty harbour-side city, bustling with activity, and marked by impressive historic buildings such as the Empress Hotel and the Parliament Buildings - beautifully lit up at night with over 300 fairy lights on the facade.


Here are the Parliament Buildings, by day.
Back on the foreshore - The Empress Hotel is the building to the right.

The wonderful Captain Cook - he was also on the ship that founded Vancouver!!! - Well travelled guy for the 1800's!
By night....



Treated to another beautiful sunset - Victoria style.